Safe Commute KC + Shop (& Dish) Local + Survey deadline today
#SafeCommuteKC – Your roadmap for re-opening workplaces
As Greater Kansas City continues to balance our region's economy and community health needs, employer-based safe commute policies and plans are integral to core business operations and the health of our workforce.
The new Safe Commute Guide was created through a partnership between MARC, RideKC, KC Streetcar, KC Chamber and the Full Employment Council. It provides a roadmap for organizations of all types across the region to use as we re-open our workplaces, while considering the public health needs of our workforce, stakeholders, customers and community. Click here to learn more.
+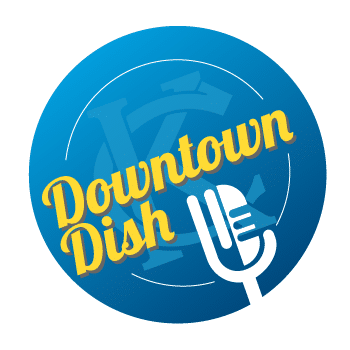 Downtown Dish – Your guide to shop & dine local
The Downtown KC #shoplocal adventure continues this week on the Downtown Dish! Host Katy Schamberger checks in with Sue Patterson at the City Market for an update on holiday events and her favorite picks from the City Market gift guide. In addition, Consuelo Cruz, Belger Crane Yard Studios, dishes on this weekend's Holiday Open House (10a-8p Friday and 10a-6p Saturday) and how you can shop directly from national artists. Get those gift lists ready!
And, be sure to check out the Downtown Dish Gift Tour, which takes you inside Downtown KC businesses to highlight a gift idea every day through Christmas Eve. Join the tour on Twitter and Instagram: @DowntownDishKC. This week's episode – as well as each of the 27 previous chapters – is available at https://www.youtube.com/DowntownDish.
+
Deadline is now – Weigh in on national COVID-19 survey today
As COVID-19 continues to profoundly impact communities nationwide, the Downtown Council has joined ranks with a national research effort to explore the priorities, concerns, and behaviors of residents and business leaders.
As local governments, businesses and each of us inch toward winter, the survey is seeking input in order to plan the next steps in response to the ongoing pandemic. You are invited to take a few minutes to provide your opinions and share priorities on important issues that affect our health and our economy during these challenging times. The deadline to complete the survey is Friday, Dec. 4.
This research is sponsored by the International Downtown Association. Answers will be confidential and will be reported only in aggregate along with all other responses. The DTC will have access to confidential summarized local responses, as well as national responses.
Follow this link to complete the survey by Friday, Dec. 4. Contact Jared Campbell jared@downtownkc.org or Ann Holliday ann@downtownkc.org with any questions.
=
https://www.downtownkc.org/wp-content/uploads/2020/12/Safe-Commute-Guide-350p.png
187
350
Mike Hurd
https://www.downtownkc.org/wp-content/uploads/2017/05/DowntownKC_Logo_REVoutline.png
Mike Hurd
2020-12-03 13:47:18
2020-12-03 13:47:18
Safe Commute KC + Shop (& Dish) Local + Survey deadline today