How do you describe Downtown KC in one word?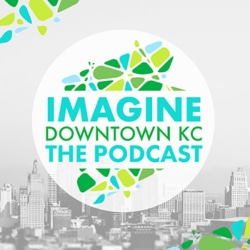 That's one question host Kemet Coleman has asked community leaders during the Imagine Downtown KC podcast interviews. The most recent podcasts to drop include Lynn Carlton, regional leader of planning at HOK and Downtown Council Chair, and Dr. Kimberly Beatty, chancellor of Metropolitan Community College. What words did they choose?
Dr. Beatty calls Downtown KC "unexpected – unexpectedly cosmopolitan" and from Lynn Carlton – "homegrown – a city where we are cultivating our own".
Words from other leaders to date: vibrant, heart-beat, pride, love, special, opportunity, progress, connected, and ready! 
How would you describe Downtown KC in one word?
Check out all of the Imagine Downtown KC Podcasts, available wherever you listen to podcasts. You can also find each of the podcast episodes on our website at https://www.downtownkc.org/podcast-imagine-downtown-kc/.
---
OneKC Radio to Broadcast Imagine Downtown KC Podcasts
The Downtown Council is thrilled to announce a new partnership with One KC Radio to broadcast the Imagine Downtown KC Podcast! One KC Radio lifts up multicultural voices in the community and is a platform for the urban core in downtown KC. Tune in to 100.1 FM at 10 a.m. each Monday or listen online at onekcradio.org. #ImagineDowntownKC
---
Want to Learn More About Imagine Downtown KC?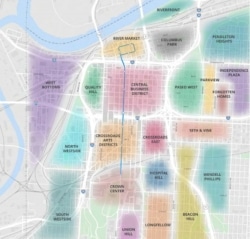 If you would like to know more – we would be happy to talk with you. Simply notify us about your next neighborhood or business association meeting, and we will provide the latest update on the Imagine Downtown KC 2030 strategic planning process.
We would love to get your input! To request a DTC staff person, please email: imagine@downtownkc.org.
---
Visit www.imaginedowntownkc.org or email imagine@downtownkc.org for more information.
#imaginedowntownkc
https://www.downtownkc.org/wp-content/uploads/2020/07/Podcast-Cover-Art-2200x2200-DTKC_logo_050620_COLOR.jpg
2120
2120
Ann
https://www.downtownkc.org/wp-content/uploads/2017/05/DowntownKC_Logo_REVoutline.png
Ann
2020-11-13 08:02:48
2020-11-13 08:02:48
Imagine Downtown KC 2030 – What are they talking about?