BCP Tech Accelerator prepares for Demo Day
Six entrepreneurs from across the country will step into the virtual Kansas City spotlight on Thursday, Oct. 1 with the inaugural bcp tech Accelerator Demo Day.
bcp tech – the technology-focused brand of Brush Creek Partners, an insurance agency based in the Crossroads Arts District – has extended an open invitation for the exclusive event that will showcase six InsurTech companies who have participated in the first bcp tech Accelerator since July.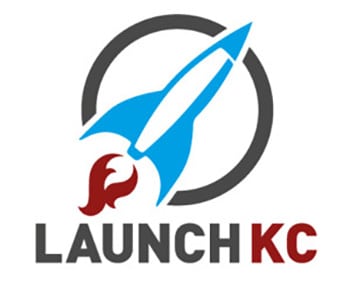 "Despite the challenges of COVID-19, bcp tech attracted an incredible group of founders and products, all with broker-focused InsurTech solutions," said Travis Holt, CEO and co-founder. "Each member of the cohort brings a unique insurance technology solution designed to help the independent broker improve the client experience."
Those solutions will be streamed live on Demo Day from 3:30-4:30 p.m. on Thursday, Oct. 1. Click here to reserve your place at this virtual event. bcp tech will send registered guests a link to Demo Day on the day before and on Oct. 1. 
"Demo Day is the culmination of our 2-month accelerator program, where we were hyper-focused on helping these companies grow revenue, in addition to providing access to capital markets, education and expert mentoring," Holt said. "We did this by curating connections with multiple insurance agencies who heard their pitches and provided feedback."
The bcp tech accelerator experience was designed to give the entrepreneurs tools necessary to turn their products into rapidly growing businesses. Holt expressed his appreciation to TechAssure and LaunchKC for their contributions to the eight-week intensive curriculum.
Click here and scroll down to read about the six entrepreneurs in the bcp tech Accelerator.
–
Volunteers to enhance vandalized Black Lives Matter mural
Local artists and volunteers will give their time and talents to enhance a vandalized Black Lives Matter street mural on Saturday.
The effort is a follow-up to KC Art on the Block: A Black Lives Matter Project that engaged local Black artists as they created six street murals throughout diverse neighborhoods in Kansas City just three weeks ago.
Volunteers will gather from 9 a.m. to 1 p.m. Saturday at the NW Briarcliff & N. Mulberry Drive mural location that was recently vandalized. Rather than remove or cover up the acts of vandalism, their work will highlight and amplify the tire marks and paint splatters "… as a reminder of the work left to do in our collective march toward equitable treatment of black communities."
"While the acts of vandalism that occurred were hurtful and wounding, we chose to respond and reply with love, positivity, and a refreshed and renewed spirit of social activism and justice," said site artist Harold Smith. "I believe our response embodies and illustrates the words of Dr. Martin Luther King Jr. when he said, 'Darkness cannot drive out darkness; only light can do that. Hate cannot drive out hate; only love can do that.'"
–
https://www.downtownkc.org/wp-content/uploads/2020/09/BLM-mural-project-350p.jpg
183
350
Mike Hurd
https://www.downtownkc.org/wp-content/uploads/2017/05/DowntownKC_Logo_REVoutline.png
Mike Hurd
2020-09-25 15:15:23
2020-09-25 15:15:23
Entrepreneurs get ready for Demo Day + Artists respond to vandals