Save the date for Office Summit + The Dish + Chiefs auction
Downtown Office Summit 2020 – Save the date – Nov. 10
The fourth annual Downtown Office Summit will be presented as a one-hour, virtual showcase of the Downtown commercial office marketplace beginning at 3 p.m. Tuesday, Nov. 10.
Presented by the Downtown Council, the Office Summit will demonstrate dramatic progress in the Downtown office marketplace today, along with opportunities and a vision for advancement tomorrow. More information is coming soon. For now… mark your calendar, and contact Julie Shippy at jules@downtownkc.org to learn about sponsorship opportunities. You will not want to miss a moment of the next Downtown KC Office Summit!
+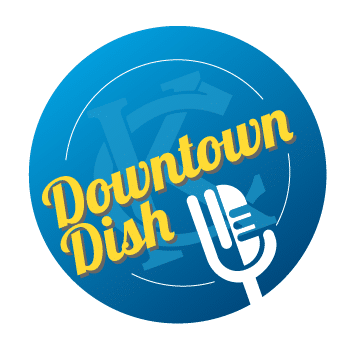 Downtown Dish introduces new way to tour the Big Town
Get your hikers on for the next episode of the Downtown Dish! We'll chat with Lisa Pena, founder of Urban Hikes Kansas City, and discover how she helps people appreciate a new view of Downtown. And – true to Dish tradition  – host Katy Schamberger will highlight urban eateries that populate Lisa's urban hiking courses.
Chentell Shannon, owner of VERDANT, dishes on her new Crossroads gift shop that opens Saturday in the former YJ's space at 128 W. 18th. Learn how she's channeling YJ's neighborhood spirit to make her new shop a place you'll want to sit and stay awhile.
Plus, we'll reveal our Downtown Marriott tailgate giveaway winner, share news from the KC Symphony and help The Pitch celebrate Burger Week this week!
The Downtown Dish is a free, weekly YouTube chat on the Downtown dining, drinking and adventure scenes. It is made possible by a partnership of the Downtown Council, the Downtown Neighborhood Association, the KC Streetcar and Lynchpin Ideas.
This week's new episode – as well as each of the 18 previous chapters – are available at https://www.youtube.com/DowntownDish.
+
Chiefs collectible auction to benefit Union Station
If you are a collector of Kansas City Chiefs memories and memorabilia, don't miss this opportunity to own unique pieces of Super Bowl championship history. Union Station is unlocking a limited number of championship parade day prized collectibles for a silent auction that is now under way.
Still a little dusty, the parade-displayed banners anchor each collectible package. Every banner was on full display during the Downtown parade on Feb. 5, flanking each side of the Champions Stage on the south side of Union Station.
Click here to learn more about the silent auction collectible packages. Each one features a championship banner, along with a framed "Sea of Red" print or with a double-print, hand-numbered version of "Sea of Red" and "Sea of Blue" images.
=
https://www.downtownkc.org/wp-content/uploads/2020/09/Office-summit-logo-03-2.png
350
350
Mike Hurd
https://www.downtownkc.org/wp-content/uploads/2017/05/DowntownKC_Logo_REVoutline.png
Mike Hurd
2020-09-17 17:26:06
2020-09-17 17:26:56
Save the date for Office Summit + The Dish + Chiefs auction