KC Art on the Block to celebrate Black Lives Matter
KC Art on the Block: A Black Lives Matter Project – organized by Troost Market Collective – will come to life on the streets of KCMO from 11 a.m.-4 p.m. Saturday. Go to Facebook to learn more.
–
March on Kansas City for Justice and Peace
In honor of the 57th anniversary of Dr. Martin Luther King Jr.'s March on Washington, community leaders have organized a march from 12th & Locust to the Liberty Memorial from 3-5 p.m. Friday. It is sponsored by the Big 3 civil rights groups – SCLC, NAACP and the Urban League – and supported by a host of others. Get in #GoodTrouble
–
KC Irish Fest to celebrate 'Where you are'
Kansas City Irish Fest is bringing the soul of Ireland to the heart of America in a different way this year. The 18th annual Irish Fest has been reimagined into a series of smaller, Irish-themed, locally-focused experiences that provide a safe and healthy environment for all Irish Fest fans to enjoy. Featuring both virtual and in-person options, there's something for everyone this Labor Day weekend. Sláinte!
–
First Friday: Arts, love & joy planned for Crossroads + 18th & Vine
C'mon, your're gonna have a great time!
Crossroads Arts District & Historic 18th & Vine Jazz District
–
Vintage shopping hot spots this First Friday weekend
Historic West Bottoms – daily through Sunday
Urban Mining Vintage – daily through Sunday
Plus, a pop-up used furniture sale at 521 Walnut – 9 am-3 pm Friday & Saturday
+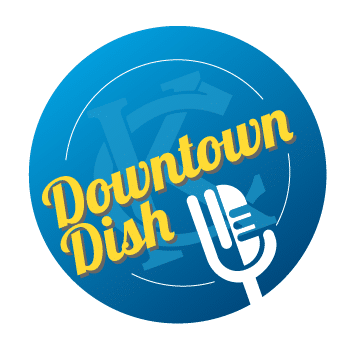 Downtown Dish to feature BIG news
We've got BIG NEWS to share with you this week on the Downtown Dish! Tune in at noon Friday for all of the exciting details, including how you can join the celebration! (Spoiler alert: you'll need your favorite happy hour beverage and your Chiefs gear.) All that… plus news from the National WWI Museum and Memorial and details on the River Market's newest pop-up furniture store. 
The Downtown Dish is a free, weekly YouTube chat on the Downtown dining and drinking scenes. It is made possible by a partnership of the Downtown Council, the Downtown Neighborhood Association, the KC Streetcar and Lynchpin Ideas. See you there at noon Friday, or at your convenience at YouTube.com/DowntownDish.
–
https://www.downtownkc.org/wp-content/uploads/2017/05/DowntownKC_Logo_REVoutline.png
0
0
Mike Hurd
https://www.downtownkc.org/wp-content/uploads/2017/05/DowntownKC_Logo_REVoutline.png
Mike Hurd
2020-09-03 16:58:16
2020-09-08 10:19:44
Shake it up with 5 BIG Downtown events + The Dish