Project aims to reconnect Columbus Park & the River Market
The community goal of reconnecting Columbus Park and the River Market by removing the barrier of the Missouri 9 embankment is moving forward with a new study that intends to make a recommendation by year's end, according to CityScene KC.
"It has divided the community for more than half a century," said Jeff McKerrow of Olsson, the engineering and design firm.
The first steering committee meeting of what's being called the "Bridging Park & Market" study was held recently and a portal went live this week on DowntownKC.org to educate the public and solicit input.
"We view this as a community enhancement project, not a transportation project," said McKerrow, who is a member of the Bridging steering committee.
"The point is to enhance connectivity between the River Market and Columbus Park and restore Independence Avenue as one of the great boulevards in the city."
Lowering Missouri 9 to grade was a key priority that came out of the Beyond the Loop study process three years ago. The study examined the Downtown barriers and traffic issues posed by the North Loop/Interstate 70 freeway and Missouri 9.
Lowering the highway embankment and creating at-grade street intersections to reconnect the neighborhoods was listed as the top priority by a panel of national experts from the Urban Land Institute who reviewed the Beyond the Loop report.
Click here to read the complete story in CityScene KC
The Bridging Park & Market study is financed by the City of Kansas City and managed by the Downtown Council. Other partners include the Missouri Department of Transportation, Mid-America Regional Council and North Kansas City.Bridge
–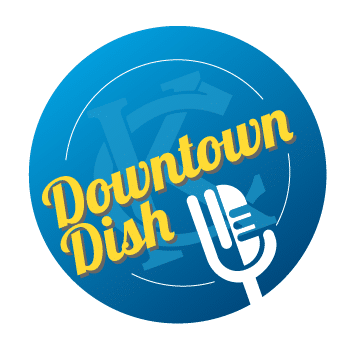 Downtown Dish to spotlight Ibis Bakery, the Negro Leagues Baseball Museum
@DowntownDishKC – your weekly scoop on dining, shopping and attractions in Downtown KC – will serve its 12th episode at noon Friday via YouTube with host Katy Schamberger – @katywrites.
This week #DowntownDishKC will serve up interviews with Joel Ball, baker at Ibis Bakery – @IbisBakery – dishing on a favorite Downtown summer tradition, the cheese slipper, and Bob Kendrick, president of the Negro Leagues Baseball Museum – @nlbmprez – celebrating the league's centennial season.
Plus, watch for announcements from Young Friends of KC Public Library – @KCYFLib), @RideKC, and Midwest Black Restaurant Week – @blkrestaurantwk. The Dish will also introduce a new auction featuring original art by Rob Schamberger.
See you live at noon on Friday www.YouTube.com/DowntownDish. And, remember you can taste all of the Dish episodes, well, whenever you'd like … thanks to the magic of YouTube.
https://www.downtownkc.org/wp-content/uploads/2020/07/Independence-Ave-350p.jpeg
263
350
Mike Hurd
https://www.downtownkc.org/wp-content/uploads/2017/05/DowntownKC_Logo_REVoutline.png
Mike Hurd
2020-07-30 18:05:41
2020-07-30 19:47:37
Bridging Park & Market + today's Downtown Dish