Turning restaurants inside out in Downtown KC
"… the need for outdoor public spaces during the COVID-19 pandemic is changing the way we use urban spaces, especially those traditionally reserved for our gas guzzlers," according to a July 10 story in Flatland, Kansas City PBS' digital magazine.
Kansas City's Public Works Department has been expediting permits that allow restaurants and bars to expand into sidewalks, street side parking spots and parking lots, a move designed to increase seating capacity while maintaining the social distancing necessary to reduce spread of the virus.
"All around the world, really, we're seeing restaurant owners taking back space along the street or (in) parking lots because that space is more valuable for customers than cars," says DuRon Netsell, an urban designer with Street Smarts Design + Build, in the Flatland story.
The Kansas City-based design firm has worked on projects across the country and created a handy guide outlining some popular projects. Netsell shared the guide during a recent Zoom meeting sponsored by the Crossroads Community Association.
Kansas City defines temporary dining spaces in the following way:
Sidewalk Café: an extension of an eating or drinking place located on a public sidewalk that provides restaurant service.
Street Café: an outdoor dining facility located within areas used for on-street parking that serves as an extension of an eating or drinking place.
Parklet: an outdoor facility located in city right-of-way either within the sidewalk, on-street parking areas or other unutilized spaces and designated as public space.
Parking Lot Dining: an extension of an eating or drinking place in a private parking lot that provides restaurant or beverage service.
Temporary dining spaces can be delineated by using inexpensive traffic cones, planters or temporary stanchions. The permits are free through the end of the year. The only hard-and-fast restriction is the designs must be ADA compliant, Flatland reported.
"This is an option to really reclaim a lot of space," Netsell says. "I think it's going to be a catalyst for a much larger conversation about how we use large public spaces."
So far, the city has issued 50 permits, granting one to La Bodega, a Spanish tapas restaurant and bar in the Crossroads. A longtime Kansas City restaurateur and an architect by training, James Taylor first fell in love with street side cafés while attending the Tour de France.
"They would literally take over the street with sidewalk cafés. There was a little danger (being so close to the traffic) but I think people like that, especially since you can add plants, landscaping and barriers," Taylor says.
Earlier this month, Taylor added a street café that extends from Summit to Jefferson streets. The street café will include a deck with bench seating, pergolas and sun umbrellas. Although the project eliminates five parking spaces, La Bodega gains 36 seats.
Restaurants and bars aren't the only businesses benefiting from outdoor sidewalks, but maximizing outdoor dining space boosts the bottom line at a time when restaurants are operating at reduced capacity.
To read about more Downtown area restaurants that are creatively responding to outdoor dining opportunities go to Flatland.org. And, while you're there, sign up for a free digital subscription. It's a destination for local and regional storytelling. 
–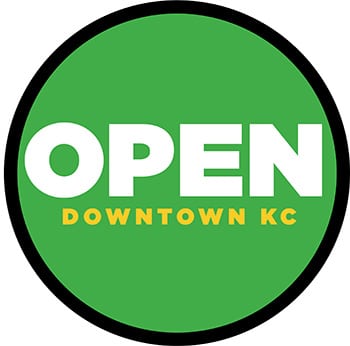 Your online guide to Downtown dining & drinking
–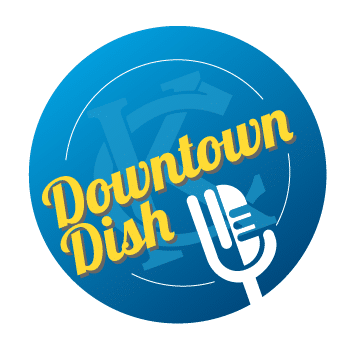 Weekly YouTube spotlight on Downtown restaurants
–
https://www.downtownkc.org/wp-content/uploads/2020/05/Open-350p.jpg
346
350
Mike Hurd
https://www.downtownkc.org/wp-content/uploads/2017/05/DowntownKC_Logo_REVoutline.png
Mike Hurd
2020-07-21 18:49:42
2020-07-21 18:49:42
COVID-19 prompts renaissance in outdoor dining