Morning Scoop – KC Library chooses new director
KC Library selects UMKC dean as new director
Trustees of the Kansas City Public Library have appointed University of Missouri-Kansas City dean John Herron as the Library's new director. He will begin in early July.
Herron succeeds R. Crosby Kemper III, who was appointed by President Trump as director of the Institute of Museum and Library Services (IMLS) in December 2019 and assumed duties in late January. Debbie Siragusa, the Library's assistant director, has served as interim director during the past four months.
Prior to accepting the Library director's position, Herron served as interim dean of the College of Arts and Sciences at UMKC, where he has held increasingly senior positions in both teaching and administration since his arrival in 2003. He also chaired the university's Academic Innovation Council, established to inspire and support new educational programs within the university.
His selection was announced to the Library's full staff last week.
"This is an exciting time for the Kansas City Public Library, and I am thrilled for this opportunity," Herron said. "I look forward to building on the Library's tradition of award-winning public programming and impressive digital scholarship just as I hope to use Library resources to deliver the important social services needed by our community."
Library board President Jonathan Kemper lauded his qualifications.
"John Herron's skills in education and leadership experience," he said, "are an excellent match to the Library's mission in connecting our diverse community to information resources and services for personal enrichment and lifelong learning."
Click here to learn more about the new Library director.
–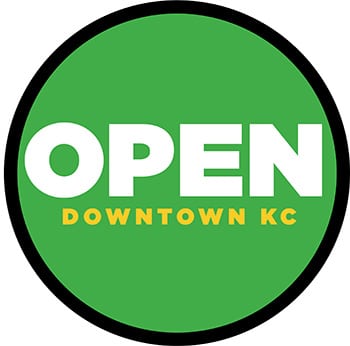 What sounds great for dinner tonight?
–
https://www.downtownkc.org/wp-content/uploads/2018/10/KCCentralLibrary.jpg
400
495
Mike Hurd
https://www.downtownkc.org/wp-content/uploads/2017/05/DowntownKC_Logo_REVoutline.png
Mike Hurd
2020-06-09 17:11:33
2020-07-09 10:07:03
Morning Scoop – KC Library chooses new director