First Friday to take center stage on this week's Dish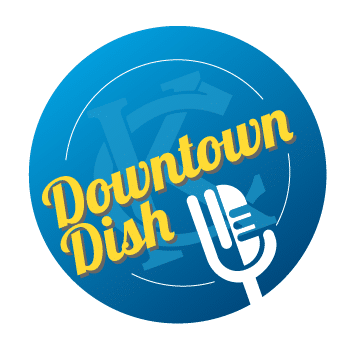 Downtown Dish to serve a taste of First Friday 
First Friday– KC's beloved monthly celebration of the arts – returns this Friday to the Crossroads Arts District. It marks the official debut of First Friday this spring, since the April and May festivities were cancelled in compliance with the CIty's stay-at-home order.
A preview of First Friday will be featured on this Friday's Downtown Dish. Hosted by downtown diva Katy Schamberger, the Dish directs you to what 's happening on the re-emerging Downtown dining, arts and entertainment scenes.
The Downtown Council, Downtown Neighborhood Association, KC Streetcar, Lynchpin Ideas present the free, weekly program that highlights what's happening in the restaurant, bar, and neighborhood scenes along or near the KC Streetcar route (including the Crossroads, 18th & Vine, Power & Light, Central Business District, City Market, River Market and Union Station).
Last week, the Dish elevated its platform to YouTube Live Premiere and has decided it is the technology to use!  Please join us this week on our new Downtown Dish YouTube channel for Downtown Dish, Episode 4. For simplicity, subscribe to the channel and you will receive notifications about when the event will be livec. And, be sure to come with questions for the live chat!
This Friday's Dish features host Katy as she learns what's open in the Crossroads Arts District for First Friday with David Johnson past chair of the Crossroads Community Association and a board member for the last 10 years. In addition, ArtsKC will share news of upcoming virtual and in-person art performances, gallery and museum openings. Plus, chef Celina Tio, owner of The Belfry, will talk about her re-opening. Make plans now to join us at noon Friday,
And, don't forget to subscribe to new Downtown Dish YouTube channel.
https://www.downtownkc.org/wp-content/uploads/2020/05/Dish-logo-350-1.png
202
350
Mike Hurd
https://www.downtownkc.org/wp-content/uploads/2017/05/DowntownKC_Logo_REVoutline.png
Mike Hurd
2020-06-03 14:29:25
2020-06-03 14:34:07
First Friday to take center stage on this week's Dish