Roll the highlight reel for a holiday-inspired week of arts, entertainment and seasonal cheer in Downtown Kansas City from Monday to Sunday, Dec. 9-15:
Crown Center, 2405 Grand. This week, will be aglow with the spirit of the season, featuring::
Mayor's Christmas Tree – The 100-foot-tall lighted tree, one of the nation's tallest, is the centerpiece for an illuminating holiday celebration. The tree is a symbol of the Mayor's Christmas Tree Fund, which is dedicated to assisting the city's less fortunate. After the holidays, the wood from the Mayor's tree is made into commemorative ornaments, which are sold the following year to benefit the fund. Now shining through Dec. 31.
Holiday Choirs – Beautiful music fills the halls of Crown Center, as more than 110 area school, church and community choirs perform daily through Dec. 22. Click here for a current list of our holiday choirs.
EBT Santa's Countdown to Christmas – Don't miss one of Kansas City's favorite pieces of Christmas nostalgia. EBT Laughing Santa, who first appeared at KC's Emery, Bird, Thayer department store in the early 1900s, has been providing memories for new generations at Crown Center since 1979. the Jolly Ol' Soul will be on display through Dec. 31.
Santa's Gingerbread Station – Kids and families can explore this interactive exhibit (through Dec. 31), meet and have their photo taken with Santa Claus (through Dec. 24), climb aboard the Crown Center Express Train Engine, and enjoy Gingerbread Village No admission fee.
And, the ever-popular Ice Terrace – Kansas City's public outdoor ice skating mecca – is open daily through March 8 (except for Christmas Day). Visit the Crown Center Ice Terrace for the complete schedule and more details.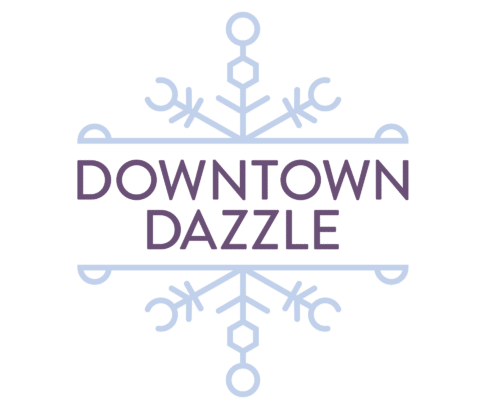 Downtown Dazzle – Explore Downtown Kansas City and celebrate the season with holiday lights, special experiences, and dining and shopping exclusives now through Dec. 30. For a listing of the many seasonal events in Downtown, and to discover the Dazzle Deals coupon book, visit DowntownDazzle.com. As an added bonus to the holiday magic in Downtown this year, the following holiday pop-up adventures are designed to put a little extra merry in your heart:
Holiday Jam on the KC Streetcar – Free live music on board the KC Streetcar is set for 5-7 p.m. Friday with Enrique Chi; 1-3 p.m. Saturday with Tevin Williams; and 4-6 p.m. Saturday with Thunder Jacket.
The Crossroads Hotel, 2101 Central, introduces The Toy Shop , a magical mash-up of a bar and toy experience, open from 4 p.m. to close daily through Dec. 28.
The Rockhill Grille, 2020 Grand Blvd., is back with its second floor Miracle at Rockhill holiday pop-up bar experience, open from 3 p.m. to midnight through Dec. 28.
Folly Theater, 300 W. 12th St. This week, presenting four back-to-back performances that are certain to put you in the  spirit of the season, including:
Tenth Avenue North – Heralded as "a Christmas experience unlike any other," the Decade The Halls Tour brings a whole new meaning to the timelessness of Christmas. Featuring both traditional Christmas favorites and original Christmas songs, each is set stylistically in a different decade. Prepare to be dazzled beginning at 7 p.m. Thursday.
Pedrito Martinez Group – The 37th annual Folly Jazz Series presents a group that is writing a new chapter in Cuban music history. Martinez formed his own group in 2005 and has drawn critical and peer acclaim for his brilliant percussion playing and powerful singing which are both deeply rooted in folkloric, and also highly danceable, Afro-Cuban culture. Their much-anticipated KC debut is set for 8 p.m. Friday.
Central Standard presents Holiday Harmonies featuring Vocal Standard at 7 p.m. Saturday. Prepared to be wowed in this night of a cappella holiday hits performed by the award-winning Central Standard Barbershop Style choir.
Sheku Kanneh-Mason is already a star in Great Britain, but he's waiting to be discovered on this side of the Atlantic. Winner of the 2016 BBC Young Musician of the Year contest in January 2018, his debut album for Decca hit No. 18 on the official U.K. album chart and number one on the classical chart. The 19-year-old cellist is from an exceptional family of seven children who are all accomplished classical musician. Don't miss this free recital at 5 p.m. Sunday.
KC Public Library, 14 W. 10th St. – This week, the Downtown Central Library will feature One for the Coyotes at 6:30 p.m. Tuesday. Al Wallace, who stepped down at WDAF-TV last December, looks back on his life and shares some behind-the-scenes sports stories in a discussion of his book One for the Coyotes: How I Survived 40 Years of My Dream Job in TV News (and Cancer Too). He is joined by his co-author, KC-area journalist David Smale.
Kauffman Center for the Performing Arts, 1601 Broadway. This week, the dazzling center will present two holiday shows over seven performances, including:
The Nutcracker – The Kansas City Ballet awes audiences year after year with its holiday magic, hailed as "positively oozing charm" by The Washington Post. The classic, Victorian-era story of The Nutcracker by E.T.A. Hoffman featuring Clara, the Nutcracker Prince, Dr. Drosselmeier and the Sugar Plum Fairy is a magical theatrical experience wrapped with exquisite costumes, grand sets and captivating choreography.

 

Performances run through Christmas Eve in the Muriel Kauffman Theatre.
All Star Holidays – The Kansas City Jazz Orchestra presents an evening that's sure to fire up a cold December night. The beloved jazz orchestra will be joined by stars of the Kansas City jazz scene, Lonnie McFadden, Jason Goudeau, and Molly Hammer, to play your seasonal favorites beginning at 7 p.m. Tuesday in Helzberg Hall.
Knuckleheads, 2715 Rochester. This week, KC's favorite honky tonk will rock the East Bottoms with 12 live shows, including CeeLo Green at 7:30 p.m. Monday; a musical celebration of Presley, Perkins, Lewis & Cash at 8 p.m. Thursday; Bobby Rush celebrating A Very Merry Booty Christmas at 8:30 p.m. Friday; and Marshall Crenshaw at 9:30 p.m. Sunday.
The Midland, 1228 Main St. This week, featuring two huge holiday shows with a cappella rock stars Straight No Chaser at 8 p.m. Thursday, and metal heads Steel Panther at 8 p.m. Sunday.
National WWI Museum and Memorial, 2 Memorial Dr. This week, featuring a special exhibition on The Vietnam War. More than 40 years after its conclusion, the War remains one of the most controversial events of the 20th century. How did the conflict begin? Why did it begin? What are the connections between the war and its confounding cousin, World War I? This exhibition explores themes of patriotism, duty and citizenship through a remarkable collection of objects from the New York Historical Society.
Power & Light District, 50 E. 13th St. This week, presenting Everette at 7 p.m. Friday in Big Sky Nights at PBR Big Sky; the 12 Bars of Charity Bar Crawl – a friendly competition between eight charities – begins at 8 p.m. Saturday in the KC Live! Block; and the Grinch Move Party at 4 p.m. & Gremlins Movie Party at 7 p.m. Sunday at the Alamo Drafthouse Cinema.
Sprint Center, 1407 Grand. This week, transforming into a college hoops mecca, as the Kansas Jayhawks take on the hometown UMKC Roos in a men's basketball match-up beginning at 4 p.m. Saturday.
The Truman, 601 E. Truman Rd. This week, featuring The Dead South with The Legendary Shack Shakers at 8 p.m. Saturday.
Union Station, 30 W. Pershing Rd. This week, experiencing a warm and welcoming holiday glow via:
LIVE THEATER – This week, a peek behind the curtain reveals nine productions – including six holiday delights –  happening this week in Downtown:
LIVE MUSIC is on tap most nights at these Downtown clubs and joints: Blue Room Jazz Club, Black Dolphin, The Brick, Gem Theater,  Green Lady Lounge, Hush, The Majestic Jazz Club, Mutual Musicians Foundation, The Phoenix, Prohibition Hall , throughout the Power & Light District, The Record Bar and The Ship.
AND, UNIQUE TREASURES are plentiful via Downtown museums and attractions, including the Airline History Museum, Downtown Airport; American Jazz Museum, 18th & Vine; Arabia Steamboat Museum, River Market; Black Archives of Mid-America, 18th & Vine; Todd Bolender Center for Dance and Creativity, Union Station District; Boulevard Beer Hall, Westside; City Market, River Market; College Basketball Experience, Sprint Center; Garment District Museum, Garment District; Kansas City Public Library, Central Business District; Hallmark Visitors Center, Crown Center; Hy-Vee Arena, West Bottoms; Kansas City Museum, Corinthian Hall; Money Museum, Federal Reserve Bank of KC; National Archives, Union Station District; National WWI Museum and Memorial, Liberty Memorial; Legoland Discovery Center, Crown Center; Negro Leagues Baseball Museum, 18th & Vine; Riverfront Heritage Trail, River Market area; Science City, Union Station; Sea Life Aquarium, Crown Center; 21c Museum Hotel, Historic 9th District; TWA Museum, Downtown Airport; and Union Station, Union Station.
For more of what's happening in Downtown and Kansas City, check out ArtsKCGo and VisitKC.com
https://www.downtownkc.org/wp-content/uploads/2019/11/charlie-brown.jpg
671
1342
Mike
https://www.downtownkc.org/wp-content/uploads/2017/05/DowntownKC_Logo_REVoutline.png
Mike
2019-12-08 06:11:30
2019-12-08 06:11:30
Holiday splendor, 'Miss Saigon' magic, Jayhawk ball to light up the Big Town