Roll the highlight reel for a holiday-infused week of arts, entertainment and seasonal cheer(s) in Downtown Kansas City – today to Sunday, Dec. 2-8:
City Market, 20 E. 5th St. This week, featuring The Sweet Shoppe, an interactive puppet performance by StoneLion Theatre that will delight the entire family, at 11 a.m. Saturday. The event will present children with the opportunity to dance with gingerbread; march alongside chocolate; bounce like a lollipop; and sing along with the Kansas City Museum's Fairy Princess and much more. This 30-minute holiday show is free, and is sure to tickle your funny bone and satisfy your sweet tooth!
Crown Center, 2405 Grand. This week, will be aglow with the spirit of the season, featuring::
Mayor's Christmas Tree – The 100-foot-tall lighted tree, one of the nation's tallest, is the centerpiece for an illuminating holiday celebration. The tree is a symbol of the Mayor's Christmas Tree Fund, which is dedicated to assisting the city's less fortunate. After the holidays, the wood from the Mayor's tree is made into commemorative ornaments, which are sold the following year to benefit the fund.
Holiday Choirs – Beautiful music fills the halls of Crown Center, as more than 110 area school, church and community choirs perform everyday through Dec. 22. Click here for a current list of our holiday choirs.
EBT Santa's Countdown to Christmas – Don't miss one of Kansas City's favorite pieces of Christmas nostalgia. EBT Laughing Santa, who first appeared at KC's Emery, Bird, Thayer department store in the early 1900s, has been providing memories for new generations at Crown Center since 1979. the Jolly Ol' Soul will be on display through Dec. 31.
Santa's Gingerbread Station – Kids and families can explore this interactive exhibit (through Dec. 31), meet and have their photo taken with Santa Claus (through Dec. 24), climb aboard the Crown Center Express Train Engine, and enjoy Gingerbread Village No admission fee.
And, the ever-popular Ice Terrace – Kansas City's public outdoor ice skating mecca – is open daily through March 8 (except for Christmas Day). Visit the Crown Center Ice Terrace for the complete schedule and more details.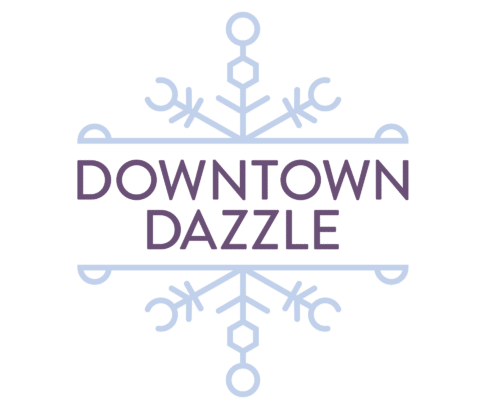 Downtown Dazzle – Explore Downtown Kansas City and celebrate the season with holiday lights, special experiences, and dining and shopping exclusives now through Dec. 30. For a listing of the many seasonal events in Downtown, visit DowntownDazzle.com. For this week, the Heartland Men's Chorus will perform Making Spirits Bright this weekend at the Folly Theater, and the Trans-Siberian Orchestra presents it holiday magic on Saturday at the Sprint Center.
First Friday will embrace the December chill this Friday with a cool collection of arts and cultural experiences throughout Downtown, including:
Crossroads Arts District featuring arts organizations, galleries, studios, and a wide variety of local businesses in a celebration of local, regional and national artists and live entertainment from 5-9 p.m. Take a peek at the district's galleries and studios at KCCrossroads.com.
18th & Vine delivers a cultural experience of music, art, food and shopping on First Fridays year 'round. Shop local artists and diverse food trucks from 4-9 p.m. in and around the Museums of 18th & Vine.
First Festival Weekends – one of the finest vintage marketplaces in the country – flourishes every First Friday weekend – from 9 a.m. to 5 p.m. Friday through Sunday – in the West Bottoms.
Folly Theater, 300 W. 12th St. This week, presenting the Heartland Men's Chorus and its holiday program, Making Spirits Bright at 7 p.m. Saturday and 4 p.m. Sunday. This concert illuminates the season with classic carols, nostalgic holiday favorites and, of course, those hilarious numbers that make your face light up like the Plaza lights.
Historic 18th & Vine presents The Soul of Santa in a holiday lighting ceremony beginning at 6:30 p.m. Friday. The Soul of Santa represents the presence of a strong, faithful, cheerful man who embodies the heart and soul of the Christmas season. Click here to learn more.
KC Public Library, 14 W. 10th St. – This week, the Downtown Central Library will feature two programs:
How Can KC Become America's Most Entrepreneurial City? In places like Silicon Valley and Boulder, Colorado, being innovative and entrepreneurial is a part of regional identity. Kansas City has its own burgeoning entrepreneurial environment; what will it take for the city to build its own reputation and culture? Find out at 6:30 p.m. Tuesday. A networking reception begins the evening at 5:30 p.m. RSVP here.
Storied & Scandalous Kansas City – In a discussion of her new book, author Karla Deel examines KC's early culture of iniquity—from red-light districts to burlesque houses, jazz joints, and saloons. She recalls the madams, entertainers, and mobsters who brought the party to the Plains in the 1920s and '30s; identifies the city's most notorious establishments; and makes note of Boss Tom Pendergast's prominent hand in it all. The program is set for 2 p.m. Sunday. RSVP here.
Kauffman Center for the Performing Arts, 1601 Broadway. This week, the dazzling center will present 12 amazing performances, including:
Tuba Christmas – The Kansas City Symphony presents this seasonal tradition at noon Monday and Friday in Helzberg Hall. All area tuba and euphonium players are invited to join the festivities, and all are welcome to enjoy this lunch-hour concert. Each of the performances are already sold out.
The Nutcracker – The Kansas City Ballet's annual tradition continues to awe audiences year after year, and is hailed as "positively oozing charm" by The Washington Post. The classic, Victorian-era story by E.T.A. Hoffman featuring Clara, the Nutcracker Prince, Dr. Drosselmeier and the Sugar Plum Fairy is a magical theatrical experience wrapped with exquisite costumes, grand sets and captivating choreography.

 

Performances begin Thursday and continue through Christmas Eve.
Handel's Messiah – Since its 1741 premiere, Handel's Messiah has absolutely dazzled audiences. Experience this glorious oratorio, brought to life by nearly 200 Kansas City Symphony musicians onstage, including our Kansas City Symphony Chorus and very special guest vocalists. The superior acoustics of Helzberg Hall filled with full and glorious sounds guarantee you'll savor every note. Performances are set for 8 p.m. Friday, 7 p.m. Saturday, and 2 p.m. Sunday.
All Star Holidays – The Kansas City Jazz Orchestra – featuring KC's biggest jazz stars including Lonnie McFadden, Jason Goudeau, and Molly Hammer – will perform your seasonal favorites at 7 p.m. Tuesday in Helzberg Hall.
Knuckleheads, 2715 Rochester. This week, KC's favorite honky tonk will rock the East Bottoms with 15 live shows, including progressive Western swing with The Quebe Sisters at 8 p.m. Thursday; blues rocker Anthony Gomes at 8:30 p.m. Friday; rockin' duo Katy Guillen at 9 p.m. Saturday in the Gospel Lounge; and the Funky Bunch Brass Band headlining The Fish Fry's Holiday Extravaganza at 7 p.m. Sunday.
The Midland, 1228 Main St. This week, featuring Big Band Holidays – Jazz at Lincoln Center with Wynton Marsalis at 7:30 p.m. Thursday. The Harriman-Jewell Series presents the horn-blowing angels known as the Jazz at Lincoln Center Orchestra will swing into Kansas City under the direction of legendary trumpeter Wynton Marsalis with Big Band Holidays: a jubilant concert of seasonal favorites that could enthuse the sullenest Scrooge.
National WWI Museum and Memorial, 2 Memorial Dr. This week, featuring a special exhibition on The Vietnam War. More than 40 years after its conclusion, the War remains one of the most controversial events of the 20th century. How did the conflict begin? Why did it begin? What are the connections between the war and its confounding cousin, World War I? This exhibition explores themes of patriotism, duty and citizenship through a remarkable collection of objects from the New‑York Historical Society.
Power & Light District, 50 E. 13th St. This week, Travis Gibson Band will be rockin' Big Sky Nights at 7 p.m. Friday at PBR Big Sky.
Sprint Center, 1407 Grand. This week, presenting Trans-Siberian Orchestra – the multi-platinum, critically-acclaimed progressive rock group will be bringing its highly-anticipated Winter Tour 2019 back to Sprint Center for performances at 3 and 8 p.m. Saturday. Returning with all-new staging and effects is the unforgettable show that started it all, "Christmas Eve and Other Stories."
The Truman, 601 E. Truman Rd. This week, presenting Snails with Hi I'm Ghost and Jayceeoh at 8 p.m. Tuesday and Waterparks with Kitten and De'Wayne Jackson at 8 p.m. Saturday.
Union Station, 30 W. Pershing Rd. This week, experiencing a warm and welcoming glow through two, major attractions:
Holidays Come Alive – Stay warm and cozy inside KC's favorite indoor holiday destination, enjoying a variety of unique sights, sounds and experiences this holiday season, including the Largest Indoor Holiday Tree, Holiday Plays & Performances,  Breathtaking Decorations & Family Photo Ops, Kansas City Southern Holiday Express (Dec. 18-22), Holiday Movies & Planetarium Show (click here for tickets), Mini Train Rides (thru Dec. 29), Exhibitions, Holiday Science In Science City, and Holiday Displays & Activities for the entire family!
Classic Holiday Movies – This week, featuring How the Grinch Stole Christmas now through Thursday, and the Polar Express opening Friday in the Regnier Extreme Screen Theatre.
Genghis Khan – Bringing the Legend to Life – Discover how legends are made in this world-class exhibition that explores the culture, conquests and heritage of the world's greatest conqueror . . . the man Time Magazine and The Washington Post named "The Most Important Person of the Last Millennium." Journey back 800 years, to experience the treasures and stories of Genghis Khan's 13th-century Mongol Empire, the exhibition is showing seven days a week. Click here to learn more.
LIVE THEATER – This week, a peek behind the curtain reveals 10 productions – including seven holiday favorites –  happening this week:
LIVE MUSIC is on tap most nights at these Downtown clubs and joints: Blue Room Jazz Club, Black Dolphin, The Brick, Gem Theater,  Green Lady Lounge, Hush, The Majestic Jazz Club, Mutual Musicians Foundation, The Phoenix, Prohibition Hall , throughout the Power & Light District, The Record Bar and The Ship.
AND, UNIQUE TREASURES are plentiful via Downtown museums and attractions, including the Airline History Museum, Downtown Airport; American Jazz Museum, 18th & Vine; Arabia Steamboat Museum, River Market; Black Archives of Mid-America, 18th & Vine; Todd Bolender Center for Dance and Creativity, Union Station District; Boulevard Beer Hall, Westside; City Market, River Market; College Basketball Experience, Sprint Center; Garment District Museum, Garment District; Kansas City Public Library, Central Business District; Hallmark Visitors Center, Crown Center; Hy-Vee Arena, West Bottoms; Kansas City Museum, Corinthian Hall; Money Museum, Federal Reserve Bank of KC; National Archives, Union Station District; National WWI Museum and Memorial, Liberty Memorial; Legoland Discovery Center, Crown Center; Negro Leagues Baseball Museum, 18th & Vine; Riverfront Heritage Trail, River Market area; Science City, Union Station; Sea Life Aquarium, Crown Center; 21c Museum Hotel, Historic 9th District; TWA Museum, Downtown Airport; and Union Station, Union Station.
For more of what's happening in Downtown and Kansas City, check out ArtsKCGo and VisitKC.com
https://www.downtownkc.org/wp-content/uploads/2017/05/DowntownKC_Logo_REVoutline.png
0
0
Mike Hurd
https://www.downtownkc.org/wp-content/uploads/2017/05/DowntownKC_Logo_REVoutline.png
Mike Hurd
2019-12-01 06:19:37
2019-12-01 06:19:37
Holiday magic sparkles on every corner this week in the Big Town