Roll the highlight reel for an inspiring and entertaining of arts and entertainment in Downtown Kansas City – today to Sunday, Nov. 18-24:
City Market, 20 E. 5th St. Coming, Merry Market will celebrate the coming holiday season with its annual focus on Gifts, Giving and Good Cheer. Make plans now for great shopping, food, drink and festive fun for the whole family on Friday and Saturday, Nov. 29 and 30.
Crown Center, 2405 Grand. This week, the Ice Terrace – Kansas City's public outdoor ice skating mecca – is now open daily. Visit the Crown Center Ice Terrace for the complete schedule and more details.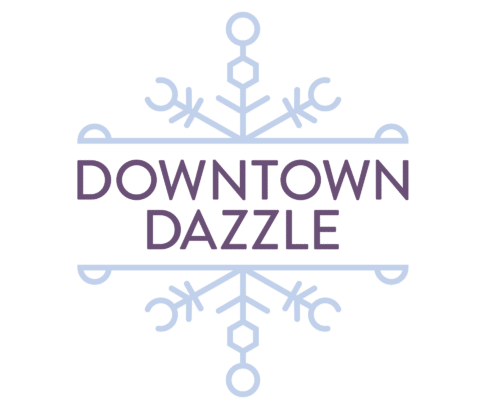 Downtown Dazzle – Explore Downtown Kansas City and celebrate the season with holiday lights, special experiences, and dining and shopping exclusives now through Dec. 30. For a listing of the many seasonal events in Downtown, visit DowntownDazzle.com. As for this week, see Union Station below for details on this Saturday's Holidays Come Alive kickoff event.
Folly Theater, 300 W. 12th St. Coming, Potted Potter – the hilarious Harry Potter parody  – is coming to Downtown for 8 eight performances from Nov. 29 to Dec. 1. For tickets and more information, visit the Folly.
KC Public Library, 14 W. 10th St. – This week, the Downtown Central Library will feature two presentations:
Kauffman Center for the Performing Arts, 1601 Broadway. This week, the dazzling center will present six lush performances, including:
Indigo Girls with Chastity Brown – Since bursting into the spotlight with their 1988 self-titled breakout album, the Indigo Girls have made themselves a household name as one the music's all-time top duos. With a loyal fan base spanning generations and countries, Amy Ray and Emily Saliers are the only duo with top 40 titles on Billboard 200 in the '80s, '90s, '00s and '10s. They return to KC to rock the house at 7:30 p.m. Tuesday in the Muriel Kauffman Theatre.
Also sprach Zarathustra – The Kansas City Symphony performs this timeless classic, along with Mahler and Leshnoff, at 8 p.m. Friday and Saturday, and 2 p.m. Sunday in Helzberg Hall. With its majestic timpani and brass fanfare, everyone knows the unforgettable "Sunrise" opening of Also sprach Zarathustra from countless ads, pop culture references and the film "2001: A Space Odyssey."
Mannheim Steamroller Christmas by Chip Davis –  Celebrate 35 years of holiday magic with Mannheim Steamroller as they bring their annual tour to fans throughout the country. Experience the performance of the top Christmas music artist of all time, and for the first time ever, witness live the entire album that started it all. Performances are set for 3:30 and 7:30 p.m. Sunday in Kauffman Theatre.
Knuckleheads, 2715 Rochester. This week, KC's favorite honky tonk will be rockin' the East Bottoms with 11 live shows, including Donna the Buffaloat 8 p.m. Thursday; Lauren Anderson in The Gospel Lounge at 8 p.m. Saturday; and the legendary Ronnie Milsap at 8:30 p.m. Saturday.
The Midland, 1228 Main St. This week, featuring back-to-back evenings with:
Moscow Ballet's Great Russian Nutcracker – featuring world-class Russian artists, hand-painted sets, Russian Snow Maidens, and jubilant Nesting Dolls – at 7 p.m. Tuesday; and
ILLENIUM – who is winning the hearts of dance music aficionados worldwide through his captivating remixes and original production – will light up the Big Town, along with his special guests Dabin and William Black, at 8 p.m. Wednesday
National WWI Museum and Memorial, 2 Memorial Dr. This week, featuring a special exhibition on The Vietnam War. More than 40 years after its conclusion, the War remains one of the most controversial events of the 20th century. How did the conflict begin? Why did it begin? What are the connections between the war and its confounding cousin, World War I? This exhibition explores themes of patriotism, duty and citizenship through a remarkable collection of objects from the New‑York Historical Society.
Power & Light District, 50 E. 13th St. This week, featuring Koe Wetzel – the country rockers from East Texas – to headline Big Sky Nights at 7 p.m. Thursday at PBR Big Sky,
Sprint Center, 1407 Grand. Coming, Hall of Fame Classic on Monday and Tuesday, Nov. 25 and 26. The Big 12's Oklahoma Sooners, along with Butler, Stanford and the Missouri Tigers are set to face off next week in the championship rounds of the 2019 National Collegiate Basketball Hall of Fame Classic weekend.
The Truman, 601 E. Truman Rd. This week, featuring Misterwives with Foreign Air at 8 p.m. Tuesday; Bear Grillz with Lucci at 8 p.m. Friday; and a sold out performance by Hobo Johnson & The LoveMakers with special guest Mom Jeans at 8 p.m. Saturday.
Union Station, 30 W. Pershing Rd. This week, will shimmer with major seasonal events beginning this weekend, including:
Holidays Come Alive – Featuring Kansas City's largest indoor tree lighting ceremony, a breathtaking performance by Quixotic, FREE Holiday mini-train rides, Holiday Model Trains and so much MORE! Family-friendly activities and special stage performances will fill the halls throughout the day on Saturday with the lighting ceremony and Quixotic performance happening early evening. Activities start at 10 a.m.; the lighting ceremony at 6:30 p.m., followed by Quixotic performance.
Holiday film classics – It's Christmas time with the Griswolds, as they prepare for their annual family celebration. National Lampoon's Christmas Vacation will kickoff the holiday season on the Regnier Extreme Screen Theatre with showings now through Thursday. Next up will be Elf opening on Friday.
Mini Holiday Express Train – The little ones love to ride on our miniature train beginning  Saturday and continuing until Dec. 29. Often referred to as the Jones Store Train, this KC classic is beloved by generations at the holidays, it was once a popular attraction at the Jones Store Downtown.
Genghis Khan – Bringing the Legend to Life – Discover how legends are made in this world-class exhibition that explores the culture, conquests and heritage of the world's greatest conqueror . . . the man Time Magazine and The Washington Post named "The Most Important Person of the Last Millennium." Journey back 800 years, to experience the treasures and stories of Genghis Khan's 13th-century Mongol Empire, the exhibition is showing seven days a week. Click here to learn more.
LIVE THEATER – This week, a peek behind the curtain reveals eight productions – including three holiday favorites –  happening this week:
LIVE MUSIC is on tap most nights at these Downtown clubs and joints: Blue Room Jazz Club, Black Dolphin, The Brick, Gem Theater,  Green Lady Lounge, Hush, The Majestic Jazz Club, Mutual Musicians Foundation, The Phoenix, Prohibition Hall , throughout the Power & Light District, The Record Bar and The Ship.
AND, UNIQUE TREASURES are plentiful via Downtown museums and attractions, including the Airline History Museum, Downtown Airport; American Jazz Museum, 18th & Vine; Arabia Steamboat Museum, River Market; Black Archives of Mid-America, 18th & Vine; Todd Bolender Center for Dance and Creativity, Union Station District; Boulevard Beer Hall, Westside; City Market, River Market; College Basketball Experience, Sprint Center; Garment District Museum, Garment District; Kansas City Public Library, Central Business District; Hallmark Visitors Center, Crown Center; Hy-Vee Arena, West Bottoms; Kansas City Museum, Corinthian Hall; Money Museum, Federal Reserve Bank of KC; National Archives, Union Station District; National WWI Museum and Memorial, Liberty Memorial; Legoland Discovery Center, Crown Center; Negro Leagues Baseball Museum, 18th & Vine; Riverfront Heritage Trail, River Market area; Science City, Union Station; Sea Life Aquarium, Crown Center; 21c Museum Hotel, Historic 9th District; TWA Museum, Downtown Airport; and Union Station, Union Station.
For more of what's happening in Downtown and Kansas City, check out ArtsKCGo and VisitKC.com
https://www.downtownkc.org/wp-content/uploads/2019/11/DowntownDazzle_Logo_3_0_dis-2.png
2052
1980
Mike
https://www.downtownkc.org/wp-content/uploads/2017/05/DowntownKC_Logo_REVoutline.png
Mike
2019-11-17 06:00:44
2019-11-17 06:00:44
Holiday magic begins to unfold throughout Downtown