A celebration of KC Pride; the North American premiere of a remarkable exhibition on Stonehenge; and the opening of a mind-blowing retrospective of the artwork of Ralph Steadman will set the stage for a breath-taking week ahead in Downtown KC. Roll the highlight reel for what's coming up in Downtown from Memorial Day Monday, May 27 to Sunday, June 2: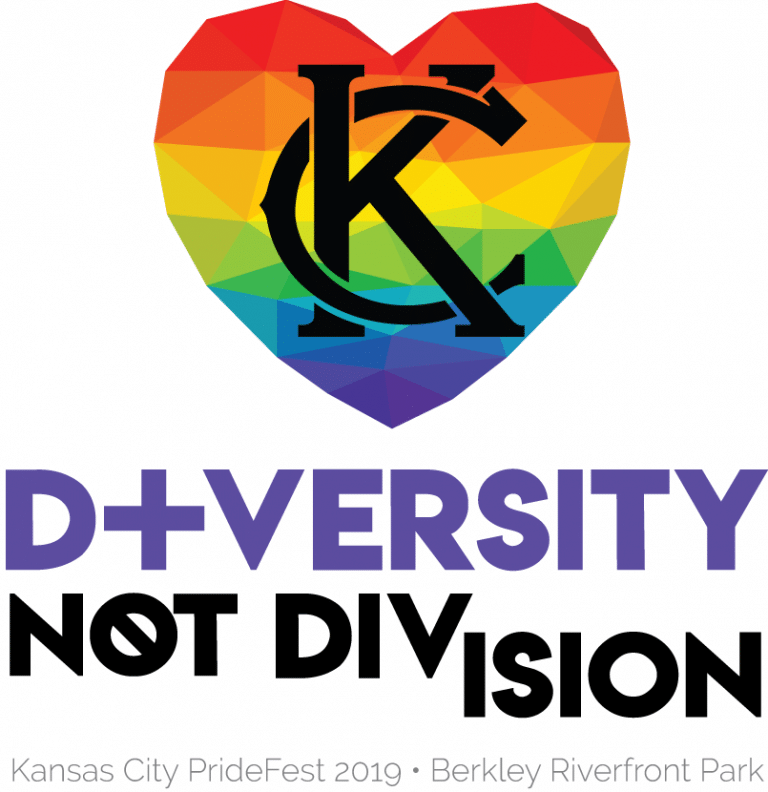 Berkley Riverfront Park will be the site of Kansas City PrideFest – D+VERSITY, Not Division – this weekend. The festival – a celebration of diversity in greater KC opens at 6 p.m. Friday, and at noon on Saturday and Sunday for a weekend packed with entertainment and foods. Visit https://www.kcpridefest.org/#, for a complete rundown on ticket information, entertainment schedules and more. The Kansas City Diversity Coalition's vision for the annual festival is to create a place where everyone from all backgrounds, sexual orientations and gender identities can come together to celebrate diversity as a supportive and loving LGBTQIA+ community.
Crossroads KC. 417 E. 18th St. This week, the Boulevard Spring Fling with The Strumbellas, The Phantastics, and more beginning at 7 p.m. Saturday.
Folly Theater, 300 W. 12th St. – Next week, featuring the return of the Heartland Men's Chorus who take us on a wild ride to the music of Queen next weekend, June 8-9.
KCPride kick-off – Bring your lunch and join the RideKC family to begin a month-long celebration of Diversity, Safety and Inclusion with KCPride from 11:30 a.m.-1:30 p.m. Tuesday at the Union Station KC Streetcar stop. The event will unveil the KCPride illustrated public transit vehicles, as well as feature music, refreshments, photo opportunities with the rainbow-wrapped vehicles, free on-site health assessments, and details on how you can get involved. For more details, click here.
KC Public Library, 14 W. 10th St. This week, featuring …
Ralph Steadman: A Retrospective … Ralph Steadman was the artistic yin to Hunter S. Thompson's literary yang. (Or maybe it was vice versa.) They were collaborators and friends for 30 years, Steadman providing exquisitely outrageous illustrations that were perfectly suited to Thompson's gonzo writing. This special exhibition at the Central Library explores the full range of his inimitable work.
Exclusive to the exhibition's stay in Downtown: more than a dozen of Steadman's images from his coverage of the 1976 Republican Convention in KC. Approximately 100 of Steadman's original works are featured in the retrospective that opens Saturday.
Summer Reading … You can help launch the Library's annual Summer Reading Program, Dare to Discover, a celebration of reading about space, science, exploration, and discovery in places near and far. Enjoy games, crafts, music, and a special presentation by Mad Science of Greater Kansas City about the first manned moon landing—50 years ago this summer. The kickoff is set for 6 p.m. Friday at the Plaza Branch.
And … mark your calendar for the 2019 kickoff of Art in the Loop: Make/Believe at 6:30 p.m. Wednesday, June 5 at Central Library.
Kauffman Center for the Performing Arts, 1601 Broadway. This week, featuring …
Jan Kraybill's Organ Extravaganza – The Kansas City Symphony presents a "sold out," free happy hour concert featuring organist Jay Kraybill performing on the Julia Irene Kauffman Casavant Organ. Cash bars open at 5 p.m and the one-hour, casual concert begins at 6 p.m. Tuesday in Helzberg Hall.
Mozart's Fifth Violin Concerto with Brahms will be performed by the Kansas City Symphony , featuring violinist Stefan Jackiw, as part of the Masterworks & Ovation Series at 8 p.m. Friday and Saturday, and 2 p.m. Sunday in Helzberg Hall.
Rightfully Sewn, an innovative organization creating jobs and opportunities in Kansas City through the business of fashion, will convene its annual Fashion Designer Professional Development Seminar at 9 a.m. Saturday in the Muriel Kauffman Theatre. Three industry experts will share their expertise regarding entrepreneurship, the future of inclusive sizing, apparel manufacturing advancements, sustainable business practices, and more. Click here for insights on speakers and to purchase tickets.
Knucklehead's – the hottest honky tonk in greater Downtown will be on fire this week 10 red-hot shows, including Los Lobos with Fred Wickham and Hadacol and Taylor Scott at 8:30 p.m. Friday; and  ZZ-KC (ZZ Top Tribute) with Billy Royce Triple Trouble (Stevie Ray Vaughn Tribute) and Cracker Man (Stone Temple Pilots Tribute) beginning at 8 p.m. Saturday.
The Midland, 1228 Main – This week, showcasing three very different events including
Amanda Palmer at 7:30 p.m. Friday. Her tour reflects her new LP, There Will Be No Intermission, the multi-faceted artist's most powerful and personal collection to date, with songs that tackle the big questions: life, death, grief and how we make sense with it all.
Muscle Mayhem featuring top male and female athletes in bodybuilding, fitness, figure, bikini and physique, as they compete on  Saturday, during Pre-Judging competition that begins at 10 a.m., followed by the Championship Finals beginning at 6 p.m.
JoJo Siwa – Nickelodeon presents the Omaha native and her D.R.E.A.M. Tour featuring special guests The Belles at 6:30 p.m. Sunday.
Power & Light District – This week, featuring Hot Country Nights with Chase Rice at 6 p.m. Thursday; Big Sky Nights with Filmore at 7 p.m. Friday; Friday Live! with The Zeros at 9 p.m. Friday; I Love 90s Bar Crawl at 11 a.m. Saturday; and Strangefest 2019 featuring Tech N9ne and Strange Music on two stages beginning at 4 p.m. Saturday all in the KC Live! Block.
Sprint Center, 1407 Grand. This week, WWE Raw featuring the reigning superstars, including the Universal title match between champion Seth Rollins and Baron Corbin, live in action beginning at 8:30 p.m. Memorial Day Monday.
The Truman, 801 E. Truman Rd. – Next week, The Truman returns following a dark week with All That Remains featuring Unearth, Big Story and The Ninth Planet Out at 6 p.m. Thursday, June 6.
Union Station – More than 1.5 million people annually travel to the south of England to experience Stonehenge – the mysterious wonder and World Heritage site, dating back 5,000+ years. Now, with this America's premiere exhibition, the ancient marvel comes to life in this large-scale exhibition, suitable for all ages and featuring multiple hands-on interactives to amplify key elements of the monument's mysteries. The special showing is open daily at Union Station. Click here for hours and to plan your visit.
AND, LIVE MUSIC is on tap most nights at these Downtown clubs and joints: Blue Room Jazz Club, Black Dolphin, The Brick, Green Lady Lounge, Hush, The Majestic Jazz Club, Mutual Musicians Foundation, The Phoenix, Prohibition Hall, The Record Bar, The Ship, and throughout the Power & Light District.
LIVE THEATER is thriving on Downtown stages, including one production this week, including:
For more of what's happening in Downtown and Kansas City, check out ArtsKCGo and VisitKC.com
https://www.downtownkc.org/wp-content/uploads/2019/05/Rightfully-Sewn.jpg
2918
2084
Mike
https://www.downtownkc.org/wp-content/uploads/2017/05/DowntownKC_Logo_REVoutline.png
Mike
2019-05-26 06:43:05
2019-05-26 06:43:05
KC PrideFest, Stonehenge take center stage this week in Downtown