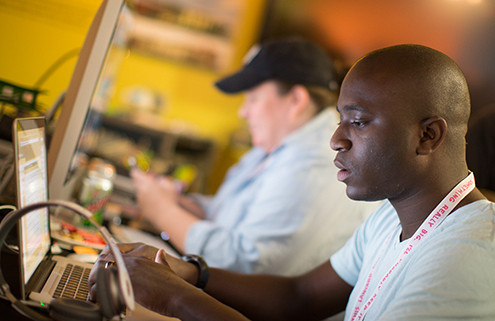 LaunchKC is designed to attract tech entrepreneurs locally, regionally and nationally to apply and compete for 10 (ten) $50,000 non-dilutive grants, mentorship, transitional work space and other incentives. LaunchKC will select the 10 top-scoring entrepreneurs and then support and assist them with coaching, mentoring and funding to develop high growth, successful businesses in Kansas City, Missouri.
LaunchKC is an economic development initiative of the Downtown Council, working in partnership with the Economic Development Corporation of Kansas City. It stems from Mayor Sly James' bi-state innovation initiative that was established two years ago. The new effort is funded initially by a $250,000 grant from the MTC, and matched by another $250,000-plus from corporate, public and philanthropic supporters.
LaunchKC will focus on business models in scalable, vertical sectors where Kansas City already has considerable expertise, such as Advanced Manufacturing, Agriculture, Animal Health, Big Data, Cloud Services, Data Analytics, Financial Tech, Health Tech, Mobile and Real Estate.