Become a Member of the Downtown Council
Today, more than ever, the Downtown Council (DTC) values the commitment of our members. Your membership is an investment in the future of Downtown Kansas City and, in turn, in your business' success. Membership in the DTC is open to any individual or business that is interested and committed to the vitality of Downtown. If you are interested in becoming a member of the Downtown Council of Kansas City, please fill out the form below.
For more information on membership or how to become a member, please call Julie Shippy at 816.979.1078 or email her at jules@downtownkc.org.
What are the benefits of membership?
Who is eligible to join the Downtown Council?
What are the annual dues, categories and rates for the DTC?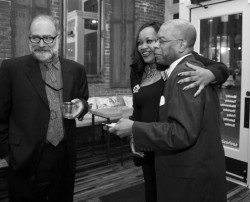 Not-for-profit – $300
Businesses 0-5 employees – $500
Businesses 6-25 employees – $750
Businesses 26-50 employees – $1,000
Businesses 51-100 employees – $1,500
For a complete list of membership levels, please click here.
Who is a member of the DTC?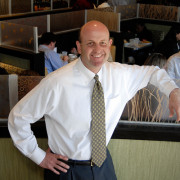 "The Downtown Council continues to be the main advocate for promoting positive change in Downtown Kansas City. It takes on the tough issues, gets its hands dirty and pushes for improvements. Where there is a void, the Downtown Council fills it. Where there is a need for leadership, the Downtown Council supplies it. The outstanding changes in the environment Downtown are in large part due to the focused and dedicated work of the Downtown Council staff and volunteer supporters."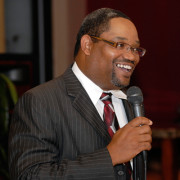 "If some asked me 'Why should I join the Downtown Council?'…I would say 'brace yourself' for a long and passionate response. The Downtown Council is a strategic voice for Downtown businesses and a vital advocate and partner in achieving our goals and spreading the word about our successes in Downtown Kansas City. When it comes to the American Jazz Museum and the Historic Jazz District as 18th & Vine, the Downtown Council is our champion – always bringing its heart, soul and sauce to every challenge and opportunity."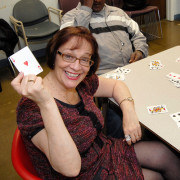 "The Downtown Council has created a new vision for our community in which each citizen may share what makes this nation great – quality education, access to health care and affordable housing. Fueled by the Herculean efforts of the Downtown Council members and staff, we edge ever closer to realizing that vision. The DTC has demonstrated its passion, courage and wisdom by securing financial support from Kansas City's corporate leaders to create a home for reStart and the Community Kitchen. We simply could not have accomplished these gains without them."
The Downtown Council (DTC), a membership-driven, nonprofit organization, is the leading advocate to orchestrate improvements, growth and development in our Downtown. If you are interested in becoming a member of the DTC or have any questions about membership or our organization, please do not hesitate to contact us.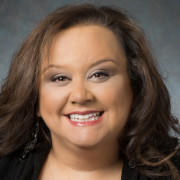 Julie Shippy – Development Officer
jules@downtownkc.org
816.979.1078