Here's the highlight reel for the Downtown KC arts & entertainment scene for Monday to Sunday, Sept. 11-17:
Banks brings her alt-pop / R&B style to the heart of Downtown for a special performance at 8 p.m. Sunday at The Midland. Opening act is Sam Dew.
CUZ: The Life and Times of Michael A. – Harvard University's Danielle Allen discusses her searing family memoir, which details her younger cousin's tragic arc from aspiring firefighter and writer to failed 15-year-old carjacker, prison inmate and, finally, murder victim. This special program is set for 6:30 p.m. Thursday at the Central Library. RSVP now. The author will also discuss her book during a visit to the Lucile H. Bluford Branch at 3:30 p.m. that afternoon.
Disney on Ice will make its long-awaited return to Downtown Kansas City this week. The all-new Disney production of Dream Big – featuring eight Disney princesses (yes, on ice) will unfold over seven performances that runs from Thursday through Sunday at Sprint Center.
Downtown Art Crawl is your opportunity to learn more about the Art in the Park and Art on the Line artwork that is included the 2017 Art in the Loop Project: "Cue!" Ride the KC Streetcar to selected works of art, where several of the artists will speak about their installations. The Downtown Art Crawl will run from 4:30 to 7:30 p.m. Wednesday. For tickets and more information, visit eventbrite.com.
Fiesta Hispana returns to Downtown this weekend for three days of music on two stages, amazing foods and entertainment and a celebration of Hispanic culture. Presented by the Greater Kansas City Hispanic Heritage Committee, Fiesta Hispana provides free admission to Barney Allis Plaza from Friday evening through Sunday. For more information, visit the Fiesta Hispana Facebook page.
Grub Crawl returns to The City Market this weekend. This foodie adventure features a walking tour of small bites served by 15 City and River Market restaurants, as well as food truck stops… along with live music. The Grub Crawl is set for 6-9 p.m. Saturday. Click here for ticket information!
Hallmarket – About 100 Hallmark artists, photographers, sculptors and designers will display and offer their personal work for sale. Browse watercolor paintings, sculpture, textiles, jewelry, photography and more from 10 a.m. to 5 p.m. Saturday at Crown Center. Purchases may be made by cash or check only, directly to the artist.
Kauffman Center for the Performing Arts will feature six performances this week, as the fall season begins to unfold for Kansas City's leading performing arts organizations, including:
Opening Weekend – Music Director Michael Stern leads a trio of sensational, Russian-inspired masterpieces to launch the 2017-18 Kansas City Symphony season at 8 p.m. Friday and Saturday, and 2 p.m. Sunday in Helzberg Hall.
Kansas City Symphony presents piano virtuoso Natasha Paremski, who welcomes two area students to the Helzberg Hall stage where she will offer musical ideas and feedback. This free event is perfect for musicians and music-appreciators. Presented by the Charles and Virginia Clark Inside Music Series, this special performance is set for 11 a.m. Saturday.
Parsons Dance – Noted for its athleticism and polish, the perennial favorite of Harriman-Jewell Series' audiences will return for a record-setting 13th engagement at 7:30 p.m. Saturday in the Muriel Kauffman Theatre. Founded by David Parsons, who was raised in Kansas City, Parsons Dance is internationally recognized as one of the finest modern dance companies.
Mummies of the World: The Exhibition – described as "fascinating, intriguing, and inspiring," by NBC and "absolutely extraordinary," by NPR – instills a sense of curiosity and wonder in every visitor. Mummies is on exhibit now through December at Union Station.
Snails will headline a huge show that features Party Favor, Boogie T and Krimer at 8 p.m. Saturday at Crossroads KC at Grinders. Doors open at 7 p.m. and the concert begins at 8 p.m.
Taking Back Sunday and special guest Potty Mouth will rock Downtown at 8 p.m. Friday, as part of the Coors Light Block Party series in the Power & Light District. Doors open at 6 p.m. and the show begins at 8 p.m.
Tech N9ne – KC's own tour de force rapper, songwriter, reord producer and actor will headline the 8 p.m. Saturday opening of Downtown's newest live music venue, The Truman. Located at 801 E. Truman Road in the East Crossroads, The Truman celebrates the look and feel of the concrete and steel building reborn as a music venue and event space.  For more information on the Tech N9ne show and The Truman, visit TheTrumanKC.com.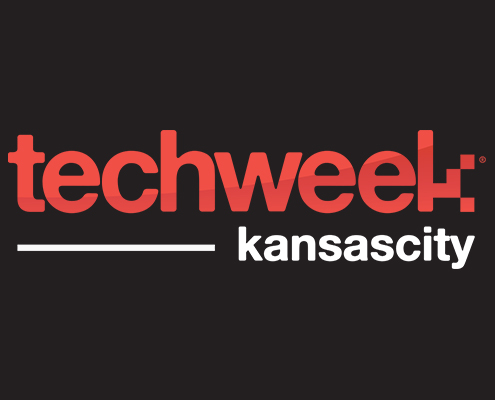 Techweek Kansas City, the national technology conference + festival  returns to KC this week with five days and nights of tech / entrepreneurial speakers, programs, networking events and parties. Highlighting the conference again this year will be the final round of KC's own LaunchKC grants competition for tech entrepreneurs on Friday morning at The Gallery in the Power & Light District. Techweek KC runs Monday through Friday in and around Downtown. For tickets and more information, visit Techweek.com/kansascity or LaunchKC.org.
LIVE THEATER is thriving on Downtown stages, which feature one production this week:
A Lie of the Mind – Two families are linked by an act of violence in this story that is marked by Sam Shepard's measured humor, heart, and steady eye in examining humanity's potential for both compassion and destruction. Opening Saturday at The City Stage at Union Station.
Traveling Drum – The history of the drum traveling through time, geographic space and cultures. This ambitious program begins in 6000 B.C. Mesopotamia eventually moving through all of the continents of the world before arriving in New Orleans and finally resting in our current day in Kansas City.

  

An all-star line up of master percussionists representing each destination will be backed by Ensemble Iberica and curated by E.I. member Brandon Draper. This special evening begins 7:30 p.m. at MTH Theater at Crown Center.
ARTS – your guide to arts and culture in greater Kansas City:
LIVE MUSIC – of all tastes and flavors – is performed at these Downtown venues on most nights:
MUSEUMS are alive and well throughout Downtown, including these 16 destinations:
For more of what's happening in Downtown and Kansas City, check out our friends at VisitKC.com
Public Parking Maps of Downtown KC are available at DowntownKC.org.
http://www.downtownkc.org/wp-content/uploads/2017/09/Tech-N9ne.jpg
433
650
Mike
http://www.downtownkc.org/wp-content/uploads/2017/05/DowntownKC_Logo_REVoutline.png
Mike
2017-09-10 07:43:53
2017-11-21 14:22:44
Downtown is cookin' this week with Tech N9NE, Symphony & Disney