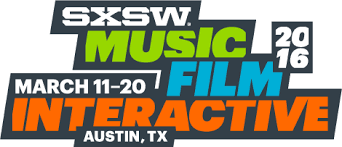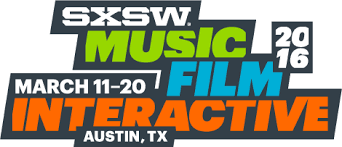 AUSTIN, TEXAS – LaunchKC, the global grants competition for tech entrepreneurs, ignited its 2016 competition Monday, March 14th at the nation's most innovative launch pad platform, South-by-Southwest.
This marked the second consecutive SxSW conference to feature a spotlight on LaunchKC and the burgeoning innovation space in Kansas City. The program and reception were sponsored by two of LaunchKC sponsors and partners, the Ewing Marion Kauffman Foundation, Kansas City, and Techweek, Chicago.
"We are searching for the best and brightest startups or early stage technology businesses to apply and compete for $500,000 in grants," said Drew Solomon, who leads the grants competition for the nonprofit LaunchKC initiative, when he addressed the audience that topped 450. "We want to help these entrepreneurs make their business dreams come true in Kansas City, Missouri."
The Downtown Council – along with UMB Bank, the William T. Kemper Foundation, the City of Kansas City, the Missouri Technology Corporation, the Economic Development Corporation of Kansas City, and Techweek – led the list of partners that underwrite LaunchKC.
LaunchKC awarded $50,000 grants to 10 tech entrepreneurs in 2015. Plans for the 2016 competition were announced Monday at SxSW in Austin, TX.
"We're back," said Mike Hurd, marketing officer for LaunchKC and the Downtown Council, referring to the fact that LaunchKC used the SxSW stage a year ago to announce its first grant competition. "SxSW provided us with the ideal podium to inform the tech world about the emergence of a new source of funding for tech startups."
Solomon said the 90-day application window for this year's LaunchKC competition begins in two weeks – on Friday, April 1. Applicants will be competing for 10 (ten) $50,000 grants; free office space in the KC innovation space for one year; industry-specific mentor teams; and professional services, i.e., legal, financial, marketing, and more benefits.
LaunchKC was introduced at SxSW just a year ago. It went on to award $500,000 in grants to 10 tech entrepreneurs, during the first Techweek Kansas City conference in September 2015, including: Blooom, Health ID, Integrated Roadways, KC Drone Company, Nodal Security, PopBookings, Pycno, Square Offs, Vertisense and VideoFizz.
About 500 applicants – 20 percent more than projected – from across the U.S. and eight nations around the world competed for the 10 grants in 2015. A panel of experts in Kansas City reviewed applications over the summer in order to narrow the list to 20 finalists prior to final rounds of judging at Techweek KC.
"Our goal for 2016 is to raise the bar in our search for the best applicants, the most promising start-up businesses," Solomon said. "Our focus is on tech-powered businesses and ideas that are poised for sustainable growth."
Monday's event at SxSW revealed this countdown schedule for LaunchKC 2016:
01:    Application window opens Friday, April 1
02:    Window closes at midnight Wednesday, July 6
03:    Application review process by panel of experts begins immediately 
04:     Narrow list of applicants to 20 finalists by Friday, Aug. 19
05:    LaunchKC judging at Techweek KC, Sept. 15-16
To learn more about LaunchKC or to apply for a LaunchKC grant, visit www.LaunchKC.org.
ABOUT LAUNCH KC
LaunchKC is designed to attract tech entrepreneurs locally, regionally and nationally to apply and compete for 10 (ten) $50,000 non-dilutive grants, mentorship, transitional work space and other incentives. LaunchKC selects the top-scoring entrepreneurs and then supports and assists them with coaching, mentoring and funding to develop high growth, successful businesses in Kansas City, Missouri.
http://www.downtownkc.org/wp-content/uploads/2016/03/sxsw.png
147
342
Mike
http://www.downtownkc.org/wp-content/uploads/2017/05/DowntownKC_Logo_REVoutline.png
Mike
2016-03-17 07:25:17
2016-03-17 10:08:28
LaunchKC takes flight for 2016 at SxSW in Austin