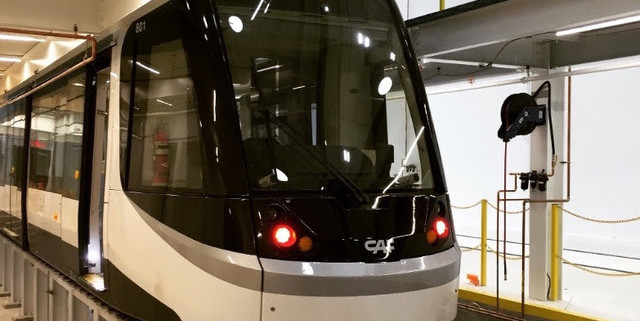 The remarkable renaissance of Downtown Kansas City will take center stage on Friday, Jan. 8, when the Downtown Council presents its Annual Luncheon at the Grand Ballroom of the Kansas City Convention Center.
This annual gathering of nearly 1,000 leaders from Downtown and the metropolitan area will get under way at 11 a.m. next Friday with the annual Spotlight on Downtown expo and networking event, following by the luncheon and program from Noon to 1:30 p.m.
Highlights of the 2016 Annual Luncheon, include:
Setting the stage with Mayor Sly James on "Downtown KC: The Smart City Choice"
Keynote remarks by Jason Tolliver, who relies on Americas Research from Cushman & Wakefield to statistically place Kansas City in the national picture of high growth potential urban marketplaces
Keynote response by a panel discussion of Downtown business leaders featuring David Byrd, YMCA of Greater Kansas City; Leonard Graham, Taliaferro & Browne; Matt McGraw, DSI; Anne St. Peter, Global Prairie; and keynoter Tolliver
LaunchKC update and spotlight, featuring an introduction to the 10 tech entrepreneurs who earned $50,000 grants in 2015 through the first, annual LaunchKC grants competition for startup business
Presentation of the J. Philip Kirk Jr. Award – the Downtown Council's highest honor – to Henry Bloch, co-founder and honorary chairman of the board of H&R Block Inc.
Presentation of the annual Urban Hero awards to the Crossroads Academy and Dean Johnson and Tysie McDowell-Ray; Leonard Graham of Taliaferro & Browne; Harry Murphy of Harry's Country Club; and Jay Tomlinson of Helix Architecture + Design
Introduction of Downtown Council officers, including Doug Stockman, principal, el dorado inc., the 2015/16 chairman of the DTC board of directors
It's the event of the year for Downtown Kansas City!
For tickets and more information,visit the Downtown Council website or email Ann Holliday at ann@downtownkc.org.
http://www.downtownkc.org/wp-content/uploads/2015/11/streetcar.jpg
504
640
Mike
http://www.downtownkc.org/wp-content/uploads/2017/05/DowntownKC_Logo_REVoutline.png
Mike
2015-12-31 08:28:06
2015-12-31 08:31:21
Annual Luncheon to spotlight Downtown: The Smart City Choice